Hi I am Anastasia Savina. I was born in Moscow on 18 march 1992,I was taught chess by my parents at the age of 5 and at 7 I started attending the chess clubs. My first coach in the chess club built in honor of Tigran Petrosyan was Albert Gurvich. And then I took my chess lessons with Luidmila Zaitseva, whom I'm very appreciative for my chess achievements of that time (2nd place in the EYCC in Spain 2002 (G-10), 2nd and 1st places in Russian Youth Championships in 2004 and 2006). In 2006 I got an opportunity to change my normal school and enter a special sport colledge, where we could combine learning school subjects and chess lessons with grandmasters Sergey Arkhipov and Valeriy Chekhov. That time I decided to do chess professionally, raised my rating till 2200 and reached my first WGM norm.Since 2008 I started an intense work with Valeriy Chekhov, who was my coach till 2010, and with whose help I reached the main successes in my chess career :I fulfilled all WGM and IM norm, raised my rating till 2408, participated in the Chess Olympiad in Khanty-Mansiisk (2010) as a member of the team Russia-2 with other young and talented russian girls (Natalia Pogonina, Olga Girya, Anastasia Bodnaruk and Alina Kashlinskya). Since october 2010 I started to work at chess by myself and a half a year later won the Russian Championship (G-20). Unfortunately after that achievement my last two years were not so good, I was qualified to play in the World Championship U-20, but got no success there, and lost about 100 ELO points during the year 2011) Since summer 2011 I have been studying in RGUFKSMiT (Russian State University of Physical Culture, Sport, Youth and Tourism) to get the Diploma of Chess Coach.This year (2012) I was 2nd in Russian Championship under 20 and also started a chess coach career in Prague helping small participants of Russian chess delegation in the European youth championship.
EXTREMEoverCAST : Thank you Anastasia Savina for taking the time out of your busy schedule to grant your fans at Chessrex.com this interview.
alekhine: Hello Mam, sending you the heartiest greeting from my side…I hope you will enjoy answering my questions.
alekhine:Did you hire a coach when you were a beginner?
Anastasia:I had a coach, but our trainings were not individual. I was training in the group with other children twice a week.
alekhine:Who inspired you? What are your favourite openings and defenses and why do you consider them your favorite?
Anastasia:From my childhood I was taught to play mostly the systems with the closed pawn structure where you can come up with the different strategic plans & ideas. So I like to play Kings-Indian with white as an opening where the strategic ideas of white are fighting with some attacking black's movements on the king side.
alekhine:During a blitz game, do you feel any time pressure? Does it create any difference in your concentration level?
Anastasia :Well, I can't say that I'm playing quickly, and even in the game with normal time control I'm often suffering from time troubles. So I'm used to feel the time pressure. And I think I'm more concentrated during the blitz game, because here you really need to make your brains work faster.
alekhine:How do you prepare before a game if you know that you will be facing a strong opponent?I know that a professional player never shares this, but any tips for ChessRex members?
Anastasia:Iguess I will tell no secret if I say that I check the games of my opponent in Chessbase to find out his or her preferable openings, the style of playing, weak and strong points. Then if I'm lucky enough to find suitable lines that I had prepared at home I just need to revise them. But it happens rather often (especially with strong opponents) that I have to complete my lines or even watch something new. But still I try to finish my preparation after 3 hours not to be tired during the game.
alekhine:If you have a choice to capture a bishop or a knight, which one will you choose and why?
Anastasia: It depends on the position…But I think in the majority of cases I'd prefer to play with bishops.
alekhine:Looking at the history of chess, men have always achieved higher ratings than women, what do you say about this?
Anastasia:Yep, that's true! Not such a pleasure to agree with it but here we can't argue with the statistics…Don't know. Our brains work in different way. I guess men can be more concentrated, better control their emotions and overcome the psychological pressure.
alekhine: Thanks for answering my questions… Your tips will be very valuable for us… Your fb friend…
Anastasia: Thanks for your questions, alekhine. 

kingsnehashis:When you have no idea how your opponent plays, is it better to use chess traps or better to avoid them if it creates difficulties developing your pieces?
Anastasia:I think it's better always to play according to the "chess rules of the logical development of the pieces". So if the traps don't spoil your position, why not? But if you have to suffer if the opponent succeed not to get into it, you'd better avoid the traps, but develop your pieces, fight for space and some other positional advantages.
kingsnehashis:What is your opinion about King's Gambit, the Queen's Gambit and The Two Knight's Defense? I would be very glad if you honored me with your advice on how to develop my skills.
Anastasia:I play Queen's Gambit myself with white, so I'll definitely recommend this opening! As for the King's Gambit and The Two Knight's Defense, I don't play them myself and I know that they are not popular on the top level. But sometimes these openings could be good enough, because it obligate both players with the knowledge of some force lines, so if you know them better you can win rather quickly.

AVIJIT DAS:If I request you to make a rank of five best games of this world which games would you choose & where would you place chess in that rank & why?
Anastasia:Not so easy, there are a lot of games and sports that are considered to be very interesting and good for health, but I have never tried them to tell my opinion…Just for me chess will be definitely on the 1st place, because for me it's much more than just sport or game. Chess is life!! Then I'll put football, as a game I like very much as a spectator and which we play sometimes with my friends. The 3rd goes for poker. Well, I guess a lot of chess players will support me in this point.

Let tennis be the 4th, I did it in childhood, but stopped because I needed more time for chess. But still I like it, and it's always a pleasure for me to watch strong player playing.And the 5th place goes to one pantomimic game (if we are talking not only some sport games), which is called 'crocodile' game is Russia (I'm not sure about the name in English). It's a funny one!
AVIJIT DAS:On starting of your career if you had to choose an option other than to become a "Successful chess player" which option would you have chosen & why?
Anastasia:I think I also could have tried myself in cooking.

I like it very much, but have not enough time for practice…Maybe I could also teach kids in school. And I can tell you for sure, I don't want to have a job somehow connected with economy and finance.
AVIJIT DAS:Do you think mood plays a big role in the game of Chess? When professional chess player represents her/his country in that situation do you think mood should not play a role as it can affect the game?
Anastasia:The professional player usually knows which mood he needs for the best result to be concentrated and not to depend on the emotions. But it's not so easy to get into such an optimal mood sometimes.
AVIJIT DAS:Do you have a dream to play with someone whom you always wanted to play with but still you haven't played yet?
Anastasia:Yes, but it's not someone really super strong, just some of my chess friends that we still hadn't meet at the chess board.
AVIJIT DAS:Which three steps would you take to represent women more in chess at the top levels?
Anastasia: I don't know, at first we should start playing better! Now the difference between men and women top players is very huge and the average rating of these 2 groups is growing each year. Last year 3 women succeeded to reach the 2600 level and it's not only their own achievement, but also a contribution into the women chess promotion. A lot of women chess players try to promote women chess making some public blogs, participating in TV and other mass media projects. I know that sometimes they are criticized for that by the chess society, but actually I think we should we thankful for such work and appreciate it. Also women chess is much more exciting than men sometimes, there are no so much boring draws, we are fighting till the very end and the estimation of the position could change rather unpredictably. So women chess attract a lot of spectators and this fact we can use! In my opinion, organizing some women blitz and rapid and broadcast it on websites and TV is another step that could be done to raise the women chess popularity. As for my own attempts, I am glad to participate in the chessrex interview, because here I can share my ideas, be heard and listened!
AVIJIT DAS:Which three words would you use to express yourself as a chess player?
Anastasia:That's really difficult! I'd like to say some nice words about myself, but as for this moment I feel that my play has some disadvantages with which I should fight before. So I'll better postpone the answer to this question till the moment I improve my weak chess features.
AVIJIT DAS:Do you think a chess player need to be good at standard games first then eye for rapid & blitz or there is no such sequence?
Anastasia:Usually tournaments with classical control are more popular and more well-paid, so I'd rather agree that classical control is the most important now. But during the last year rapid and blitz were becoming more & more popular, now we have separated rating system, much more rapid tournaments with very good prizes and also in the tournaments with the knock-out system if the classical games are finished with draws, the destiny of all match will be decided in rapid and blitz! So the professional player must be good enough in all types of time controls to perform stable.
AVIJIT DAS:Exactly at which age you have started to see yourself as a Chess coach?
Anastasia:Oh, only this year I started to do it and understood that it 's not to soooo difficult as I expected it to be before.

AVIJIT DAS:Do you think all excellent chess players can become a Good chess coach or is it a special talent or skill that one need to have?
Anastasia:I guess, the ability to coach depend on the person's character. In my opinion, not all of us are suitable to work with kids, not all of us are patient enough to explain twice etc. So the strong coach is not always a strong player and wise verse.
AVIJIT DAS:Which is your dream game that you have lost but would remember forever and why?
Anastasia: For this moment I don't have such losses to remember them forever. I try to take it easier to save my nerves for future battles.
AVIJIT DAS:If we request to become a member of chessrex.com & advise us or play few games whenever you get time, would be able to find some of us or do you have very busy schedule?
Anastasia:Well, I'm quite busy, but I can find some time to play with the chessrex members for sure!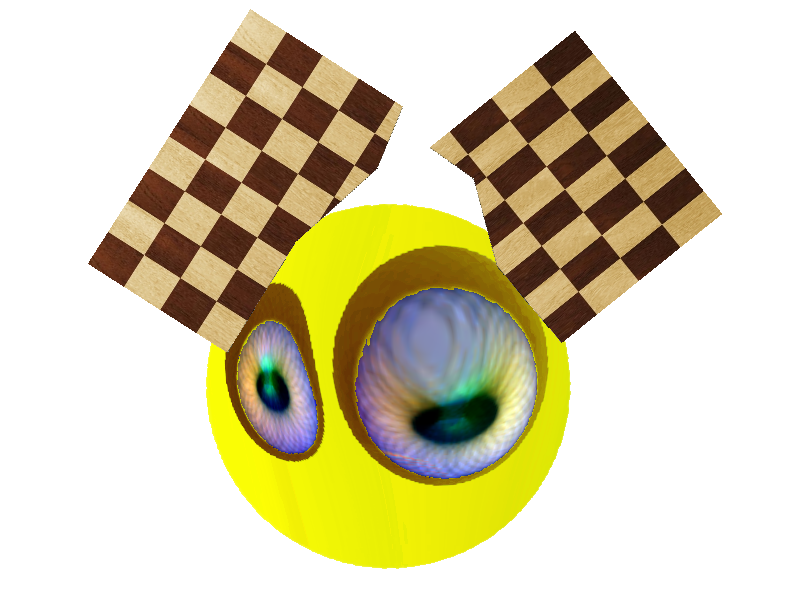 AVIJIT DAS:In this interview from ChessRex.com which three questions from all members you liked most?
Anastasia:Hmm, need to think…Actually, it was interesting to answer many of them and I even found out something new for myself thinking about some questions.
Ditto:Which do you use to identify your self GM or WGM ?
Anastasia:If someone asks me about my title I will tell that I'm WGM, but hope one day I'll be able to answer that I'm GM. I hope to get the men's title, but now there are 3 norms and 200 rating points between me and this goal.
Ditto:Following up with this question …Like who would you like to play like ?
Anastasia:Hmm…I don't have such an icon in chess, whose play I'd like to copy. But actually, all these players reached 2700+ are very strong and all of them have some extra strong features. So I watch their games trying to improve my own chess level.
Ditto:On this site there are players of all levels, Do you believe that having simul against a GM or WGM would help better our game?
Anastasia:It would be nothing bad to play in the simul anyway, so if you have a chance to participate in the simul, it would be a good practice. I don't think that 1 game can influence the quality of your play very strongly, but if you analyze it after to find out your mistakes, you can also learn something useful.
Ditto:Just as I asked your colleague Eneida (Eneida Pérez de Lücke), What do you think of a mixed World Chess Championship ?
Anastasia:Sorry, I haven't read her answer, but as far as I understood you're talking about playing women and men together. Well, it would be very difficult for women! We have a chance to participate in men's world cup even now if we are qualified from European championship or all others preliminaries. But as far as I remember only Judith Polgar was qualified for last year World Cup…
Higgie: G'day Anastasia, YouTube seems to be a way of Showing the Online World more than just the Game of Chess to the Online viewers! I've only seen one Video of you Playing in the Moscow Open 2011 and in this short Video and I noticed that the Background noise was rather noisy. Your opponent seemed to notice this as you were in Deep thought as to "Wot2Do" …. What to do* for your next move.
Higgie: What things do you find annoying when Playing in tournaments that may distract your attention to Detail either from the surrounding environment or your opponents?
Anastasia:Higgie, nice to hear that there are some videos with me on youtube.

Actually when I'm deeply in the position on board I don't even notice the noise around. For me it's worse when it's too cold or hot in the playing area. As for my opponents' behavior, I think it would be polite not to make noise like opening sweets, chocolates or drinks during my move, but these things will never really disturb me.
Higginator:Do you Play Chess Online?
Anastasia:Higgainator, Yes, I have an account in ICC and in some Russian sites for online games. But I don't play very often. Actually, I think online blitz is a rather important kind of preparation of the chessplayers even if they usually play only with classical time control, because there you can become more experienced in some opening lines or just try to play some new types of the positions. So I'd like to play more online games, but not always I have enough time and good connection…
Higginator:What do you think about Fischer Random Chess 960 and would you enter a Chess960 tournaments or have you?
Anastasia:Once I played such a tournament, and it was a nice experience! Well, a bit unusual, but interesting. But still I feel myself more comfortable knowing before the game how my pieces would stand and develop.
Higginator:Do you look at your opponents Body language when Playing OTB or is it Just a Mind Game for you?
Anastasia:Sometimes I notice that my opponent feels nervous etc., but for me is much more important what is happening on board.
Higginator:What's your Favorite Win and against Who?
Anastasia:Hard to say…Most probably I hadn't played yet such a significant game to remember it all my life! But hope I'll play it one day!
Higginator:What's your Favorite Draw and against Who?
Anastasia:Ahh draws are even harder to remember, sorry.
Higginator: What's your favorite Location that you have Played Chess at around the World or just been to for a Holiday?
Anastasia:I like my home city Moscow very much! It must be my favorite place in the word! And I like Old Europe as well, by its architecture, small streets, traditions…Last two years I visited some really nice places in France, Germany , Belgium and Spain while playing some chess tournaments. But actually, the biggest part of our World is yet unexplored by myself! For example, I've never been in USA, Australia, New Zealand, but of course, I'd like to!
Higginator: What's your favorite music and is it true that the Night Life in Moscow never Sleeps?
Anastasia:It depends on my mood, I have 32 GB of music on my laptop.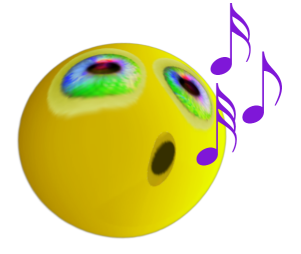 Can't say for sure, you'd better come and check yourself! Guess we have some cool places to go at night, but I'm not such a 'party' person to recommend you some.
Higginator:Do you have any Plans on Visiting Australia?
Anastasia:It would be nice! As I told, I like traveling, so if I have such an opportunity, I would definitely use it!
puffin:Who are the highest rated male and female players you've defeated?
Anastasia:Let me check in my base… I think the highest rated man player was Simantsev Mikhail (2511), I played with him 3 years ago in a round tournament near Moscow. So this victory helped me to fulfill my 2nd IM norm. And as for a highest rated women player, I guess it was Paehtz Elisabeth. We played in European Women Championship 2010 in Rijeka, and that time she had elo 2486.
devel777:Who was the lowest rated player you lost to (relative to your rating at the time)? What was the game?
Anastasia:Recently I lost against the Turkish girl Ozturk Hilal (1784). But I guess she will raise her rating rather quickly, she is playing quite well.
AWOLNATION:What should we value the most for the end game Knights or rooks ?
Anastasia:Rooks are usually stronger, but of course it depends on the pawn structure, location of the pieces ect.
AWOLNATION:Do you feel homesick in your Chess travels? Anastasia:Not much. I like being in different countries and I always speak with my parents, friends and relatives by phone, sms or skype.
AWOLNATION:What is the most exotic place that you have visited while attending chess tournaments?
Anastasia:Well, the tournaments are usually held not in exotic places, so it's hard for me to chose. But for this moment definitely it was India! (We played the World championship under 20 there in 2011). So totally different climate, people, food and mentality comparing with the places I've been before!
AWOLNATION:What place would you like to visit that you have not yet done so?
Anastasia:I'd like to visit all the 6 continents! Well, maybe Antarctica is too extreme.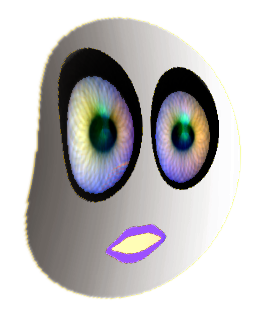 , but all others I hope to visit in my life. Also I was only In the European part of Russia, so it would be nice to visit the Asian part, especially in winter to feel how cold it could be!
Extreme:What is the typical day in the life of a Woman Grand Master like?
Anastasia:Nothing really special. If I'm on tournament, I watch the pairings in the evening and decide what to play, at the morning I revise my lines, then I have lunch, I play my game, analyze it and start the preparation for a new one. Also I'm always happy to find some time to go for a walk, listen to music and just to sleep more. If I'm not on tournament all my days are quite different, but still I try to devote some time to chess everyday even if I'm very busy with my studies or something else.
Extreme:What can a person rated 1600 do to improve their game?
Anastasia:Actually if you have 1600 it means that there are still a lot of things you can work at and have the progress. I don't even know what special methods I can recommend you. Everybody will tell you that it's good to read chess books, work on your opening's knowledge, play in the tournaments, analyze your game to find out the mistakes not to do them in future, and so on. I think that all these advices are really working, but of course I'm not 'discovering a new land' telling you so. As for my own opinion, I think, that some work regarding tactical combinations and the ability to calculate variations will bring you some good results rather quickly.
Extreme:When playing a stronger opponent, what issues do you typically give the most consideration?
Anastasia:I just try to be well prepared to reach a good position from the opening, stay concentrated every time I really need it and not to put myself into a time trouble.
EXTREMEoverCAST : Is there anything that you would like to add or promote ?
Anastasia: I'd like to say 'thank you' for everyone who prepared the questions! I appreciate such an attention and it's a pleasure to answer you!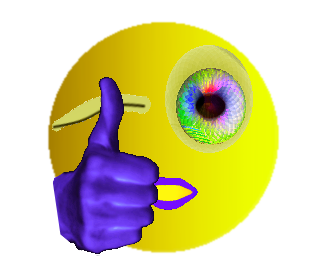 Best regards, Anastasia.