Hi everyone! My name is Alina Kashlinskaya. I was born in Moscow on  October 28, 1993. I have a big family which includes my parents, brother, 2 cats and 1 dog.

When I was a kid I used to do a lot of different things like playing chess, dancing, learning foreign languages, playing tennis, swimming, horseback riding and when I was six years old I also started to go to school. I liked my schedule very much, I had no time for being bored and that was really cool

.But just a few months later I felt that I had no time to make progress everywhere. And I had to make a decision between dancing and chess – 2 things which I liked most of all and where I had some success. And as you can guess, I've chosen chess. So, from the age of 6 years my chess career started and till now I can't imagine my life without chess. My first coach was Liudmila Zaitseva. In 2002 I played my first Russian Chess Championship G-10 and failed there. So, I got  good motivation to train harder and in 2003 with help of my new coach Vladimir Vulfson I won this Russian Chess Championship G-10. That was a great success for me! And I was so happy when I managed to take the second place in the European Chess Championship G-10. In this tournament I had to show my character, because I had to win 5 last games in a row and I did it! 

 And I also took two second places in the Rapid and Blitz European Championships G-10. At the age of 13 I became the youngest Women International Master in Europe. In 2006 I changed my school and my coach, because I was invited to a special sport college where we used to live, train chess and study. Our coaches were Sergey Arkhipov and Valery Chekhov. At the age of 15 I achieved the title of the Women Chess Grandmaster and at that time I was the youngest chess player who had it. In 2008 I changed my school for the third (and the last) time and I also changed my coach. So far my coach is Sergey Dolmatov. 2010 and 2011 were quite successful years for me.Olympiad 2010 in Khanty-Mansiisk I also took the second place on my board. In 2010 I took the second place in the Russian Chess Championship (G-20). I also took part in the match Russia-China, where I managed to show a good result and help our team to win. Our team was: Nadezhda Kosintseva, Valentina Gunina, Anastasia Bodnaruk and me. In the same year I participated in the Chess Olympiad in Khanty-Mansiisk (2010) as a member of the team Russia-2 with other Russian girls (Natalia Pogonina, Olga Girya, Anastasia Bodnaruk and Anastasia Savina). In 2011 I also played in the Russian Chess Championship G-20, but this time I took only the third place. From 2011 I started to play for the Moscow Chess Team SHSM-RGSU (from this year – 2012 –  it is called "SHSM-NASHE NASLEDIE) and first time I played for this team we managed to win the Russian Club Championship and I took the first place on my board. In the European Club Cup in 2011 I also took the first place on my board. The other members of team were (and are) Alexandra Kosteniuk, Valentina Gunina, Marina Romanko and Olga Girya. From 2012 Ekaterina Kovalevskaya, Anastasia Savina and Varvara Saulina are also playing for our team. In 2011 I won the IX Marx Gyorgy Memorial Women GM Round Robin Tournament and fulfilled the second norm of IM. In 2011 I took the second place in the World Chess Championship G-18. And finally I won the Russian Women's Blitz Cup. In 2011 I graduated from school with all "5" and with a medal and since 2011 I am a student of psychology in the Russian Social State University. In 2012 I took the second place in the individual competition and the third place with Russian Team in the World University Chess Championship. In December 2012 I took part in a very interesting chess match called " Snowdrops-Old Hands'' and I even managed to win some games against the chess legends! 

EXTREME:
You've been in a unique position, having met a number of the worlds top Chess Players.
Could you tell us who made the best impression on you based on your experience with them?
Alina:
Nice question, but it's not so easy to answer it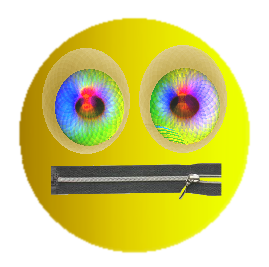 The majority of top chess players are very interesting, intelligent and open-hearted. It is hard for me to single somebody out.
EXTREME:
At age 15 you were the youngest Woman Grand Master at the time.
http://www.fide.com/component/content/article/15-chess-news/3757-russian-15-year-old-is-wgm-at-15-years.html..
What type of attention did this get you and how did it change your life?
Alina:
You know, it was so funny, when I was a child (and I must admit, that sometimes I have the same thing even now) and I had some goals in chess, I thought that after achieving my aim I'll be the happiest person in the World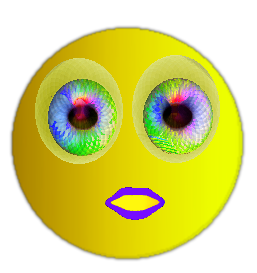 When I became the youngest Woman Grand Master in Europe, I was really very happy, but I realized that the most important part of my chess career will be further. So, I just got more motivation to train harder to achieve higher results. I wouldn't say that my life has  changed a lot after that, except that from that time on some people presented  me as "The Youngest Woman Grand Master" 

EXTREME:
Growing up and training to become a strong chess player did you ever notice that you might view the world in a different way than others
that did not play chess?
Alina:
Well, everybody views the world in a different way. But in general, I've never noticed that
And I am not only a chess player. First of all I am a normal girl, a student, a daughter, a sister and so on. Of course, chess takes one of the most important places in my life, but it is not the sole.
AWOLNATION:
Most people play chess for fun and not a in the serious and dedicated environment as a Grandmaster would.
What do you do for fun when you are not playing chess?
Alina:
A lot of things! I am studying at the University and usually I enjoy it 

 .Especially when it is not some test or exam 

 Almost every day (of course when I am in Moscow) I go to the fitness club. Generally I have almost the same life, which everybody has: I spend time with my family, meet with my friends, read books, watch movies, visit theaters and museums, listen to the music.
AWOLNATION:
What other talents do you have apart from the skills that make you a great chess player?
Alina:
It is hard to say about your own talents. I believe only in one talent: to be able to work hard.
AWOLNATION:
We like to play this http://vimeo.com/4667800 Modest Mouse video on chessrex.com What types of music do you like ?
Would you share your favorite Vimeo.com video with us so we may play it on our chat?
Alina:
Thanks for the link, AWOLNATION! I liked it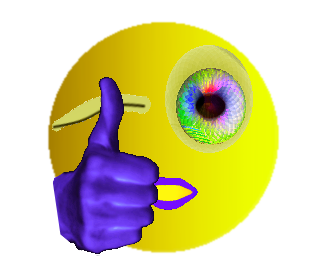 I can listen to all types of music and usually my choice depends on my mood. I studied to play  piano for 6 years, but then I had to stop, because I'd been invited to a special chess college, where we lived for 5 days a week, so I just had no time for that. And without practice I have forgotten almost everything and now I regret a lot, that I didn't play at least in the weekends. Today I want to share with you this music: https://www.youtube.com/watch?v=7ESB1rZs5wA. It's Beethoven Fur Elise, one of my favorite melodies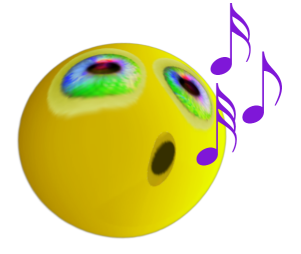 Finehas:
For you, who has been the greatest chess player of all time? And Why?
Alina:
My favorite chess player of all time is Vassily Smyslov. I like his style of playing, it always seems that his pieces are on the right places and that everything is in harmony. He was not only a chess legend, but a great opera singer and just a very interesting person, in my opinion.
Finehas:
What is your opinion on Robert Fischer's game and style?
Alina:
His style is mostly universal, I think. Of course, Robert Fischer was a great chess player and it's hard not to agree that he was  unique, he had  huge talent and he worked hard on chess. He played ahead of his time. Chess was his life. As he admitted: "I give 98 percent of my mental energy to Chess. Others give only 2 percent."
By the way, soon I'll play in the Reykjavik Open and hope that I'll manage to visit his grave.
Finehas:
What did you think of the last World Championship between Anand and Gelfand? Too little fight?
Alina:
Yes, there is an opinion that the last World Championship between Anand and Gelfand was not that exciting as the World Championship should be. But it's always very easy to say when you are watching games and especially when you switch on Houdini.

 As for spectators the majority of classical games were not so exciting as they could be, but still there were a lot of interesting ideas and moves in every game. And about tie-breaks… It was just breathtaking and definitely you can't say that too little fight was there 

.
Don Clavito:
Greetings Miss Alina,
Do you believe that with the years a chess player changes style even so being a Grand Master?
Alina:
Yes, I guess so. And I think that sometimes it happens spontaneously just because of the age, experience and so on, but sometimes chess players try to change their style deliberately.
Don Clavito:
When you participate in a tournament, after you have made your move do you, walk around, see other matches, or things like that?
Alina:
Just when I started playing chess and till, maybe, 2 years ago I was completely sure, that it is better if you are not doing things like walking around, watching other matches and so on, because I thought that it influences on your concentration and after that you'll need some time to make your thoughts back to the game. So, I was sitting during all the games and didn't look aside. But then suddenly I realized that there can be another opinion about that: while walking you are relaxing and give your mind some rest, and the most important thing is that you can have a fresh look. So, yes, now sometimes I do walk and see other matches, especially if it is team's championships. But not too much .

Don Clavito:
Do you come from a family of chess players and they influenced your taste for the game?
Alina:
My father used to play when he was a child and it was like a hobby for him. He even took part in some chess tournaments. He enjoyed spending time playing and analyzing chess games, but he never considered himself  a professional chess player. And my mum, well, she knows the rules of playing chess. 

My parents were the first people who showed me chess and explained rules of the game. And I am very grateful to them for it. 


Thanks for your kindness in answering our questions, and keep improving in your game.
Alina:
Thanks for your interesting question and your kind wishes, Don Clavito 

HAL9000:
When playing a stronger opponent, what issues do you typically give the most consideration?
Alina:
Usually I try not to pay attention to the strength of my opponent. I am just playing chess. With stronger opponents I am just more careful with the openings and with time, because I like to think a lot during the games, that's why I am fairly often in time trouble during a game and in case I am playing with stronger opponent this fact could be crucial. But I guess that I should be careful with such things playing with any opponent. 

HAL9000:
How would you describe your play style?
Alina:
It's hard to say as I am still searching my style. The only thing I can say is that I prefer active positional play. I have a lot of drawbacks which I try to eradicate, but I also have some positives. If you are interested in what style I have, you can always find my games and find the answer there .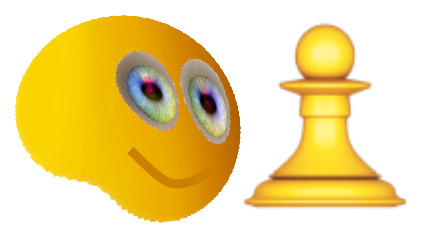 Higginator:
G'day, Chess has been around for a few Years now! …..Other Over The Board games Come and Go!
Why do you think that Chess has remained so Active as a Board Game?
Alina:
Hello, Higginator! 

 Probably because chess is a really very interesting game? 

Higginator:
Do you think Chess Should remain Variant free and keep it as pure as possible?
Alina:
Of course, I believe that chess should be an honest sport, as pure as possible, free from unfair fight, including cheating. Thanks to ACP, the organization which is trying to solve this problem!
puffin:
To me the essence of chess is calculating during the middle game. I can't do this
in fast games. Any starting clock 1 hour or less is not even chess to me. But you've
had great success in fast games by winning the 2011 Russian Women's Blitz Cup So,.. what do think about fast chess games?
Alina:
At some point I can agree with you. When we are playing rapid or blitz, it's more the question of concentration during the game. And exactly in rapid and blitz you feel the difference between levels of playing. But I also have to add that often games are finished not logically as they should have been finished if we played a classical game. And as far as I am concerned, I've never considered rapid or blitz being the level of serious classical chess. I like to play in blitz and rapid competitions, it gives me pleasure and adrenaline,  but the real chess – it is certainly a game of chess with classical time controls.
EXTREMEoverCAST:
With your background in psychology and your vast knowledge of the game… What side of the brain
do you think enjoys chess more or what side is in control when we play chess?
Alina:
Interesting question! 


As far as you probably know, the right hemisphere of the brain tends to view information as a whole, rather than as individual details. It also tends to process information more intuitively or randomly. And the left side of the brain processes information more logically or sequentially. And usually the left hemisphere plays a major role in the analysis of information.
So, while playing chess both of the hemispheres are working, but maybe, I am not sure that I am right, the style of playing chess is somehow connected to which side of our brain is working more. 

EXTREMEoverCAST:
Being a BabyChessMonster (I call those that were trained to play chess at a very early age) …
You started to play chess at the age of 5, did you ever feel addiction to the game or pressure
to perform?
Alina:
First of all, I should correct you a bit, because when I was 5 years old I didn't even know that such game as chess existed 

 So, I started to play chess when I was 6. I've never had any pressure while playing, like some children have from their parents, coaches, etc. There is democracy in our family 

 So, if I just wanted to stop playing chess I could do that. But I didn't see any reason for doing that. I fell in love with chess and I think that it is for  life now 

.There was only one tough moment 2 years ago, when I was close to giving up playing chess. In the last school year I had to make a decision and to choose the University and then I realized that it would be really hard (if not impossible) to mix active playing chess and good study and to be honest, I thought that maybe I should prefer a good education. I've almost finished playing chess…for 2-3 months. But then I just played in one tournament and that was enough for me to understand, that I just can't live without chess. Chess is really kind of a drug, if you started to play, it's hard to stop. Now I am also a student, but I am very thankful to the Russian Social State University, which gives me the opportunity to continue training and playing chess!
EXTREMEoverCAST:
When you were just 16 what was it like playing men in chess and beating them in a game that they dominate?
Alina:
Actually I started playing with men much earlier. Since I was 7 years old I played in a lot of the tournaments with older men and in the future I mixed both playing with men and with women. I think that it's necessary to play with men especially in the young age to improve your level.
And beating them in a game it's a very nice feeling, showing that a young girl can be stronger than an adult man! 

EXTREMEoverCAST:
Chess is a Universal game that many people all over the world love to play.
But Sadly many never get to play it because of educational resources and dispositions.
What would you say to those countries or learning institutions that outlaw or put a ban on playing chess?
Alina:
It's really a pity that such situations exist in the World. To be honest, I don't see any reason in banning  playing chess. The only problem which some people who would like to play chess can face is financial problems to have a coach or to play in tournaments, because chess isn't usually supported as much as other kinds of sport are. But I am pretty sure that even if some problems like that appear, a person who loves chess and dedicates all himself to it, should find a way to play.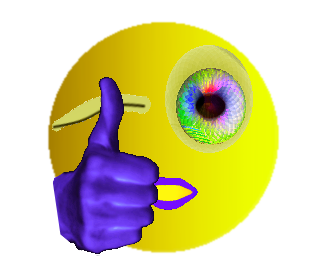 EXTREMEoverCAST:
Are there any projects that you are working on that you would like to us to help you promote?
Alina:
I have my website www.kashlinskaya.ru, where you can follow the most important events in my life and in chess. But unfortunately it is only in Russian. So if you are interested, either you should learn Russian or you can follow my chess page on facebook, which is on English:  http://www.facebook.com/THECHESSGIRL , which has been first created as a page of popularizing chess, but from January the goal of that page changed and now it is kind of my own diary with a lot of photos! 

EXTREMEoverCAST:
Is there anything that you would like to add?
Alina:
I would like to thank you all for your interesting questions. I wish all chess fans good luck and success in life and in chess. Play chess, enjoy it and be happy.
Sincerely yours, Alina Kashlinskaya